Oxford International Digital institute
Become a confident, creative and qualified English as a Foreign Language teacher.
If you're ready to start your career in teaching, then the Trinity CertTESOL online qualification is the right course for you.
Start date: 3rd July 2023
Apply now, Pay later. Spread the cost of your course.
Get more information on Teacher Training
The Trinity CertTESOL is the first step in the Teaching of English to Speakers of Other Languages (TESOL). You will be introduced to the techniques and strategies for teaching English to speakers of other languages and receive detailed and tailored guidance from our Teacher Training expert.
Oxford International Digital Institute is a validated course provider of Trinity College London. Trinity College London externally moderates and provide the qualification for this course.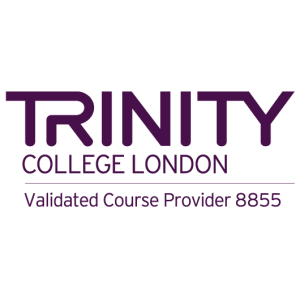 Trinity CertTESOL
CELTA
TEFL Level 5
Trinity CertTESOL
Delivery Format: Live Tutor. Full time/Part time. Full time Face to Face, online Options available. Part time online options available.
Moderation: Trinity College London.
Price: £995 – £1,100
Observed Teaching Practice: 6 hours
Link: Reference
Course Length: 130 hours
Total Qualification time: 200 hours
CELTA
TEFL Level 5
Enquire now to learn more about the TESOL courses
22nd May 2023
3rd July 2023
7th August 2023
11th September 2023
16th October 2023
20th November 2023
Course starts every Month
Academic and English entry requirements

Wonderful student experience
"I now feel confident and capable to teach not only in person but in online spaces thanks to their guidance. I highly recommend the Trinity CertTESOL through the OI Digital Institute!"
"The tutors' support was excellent, both Jane and Lenka put a lot of effort and created the most welcoming atmosphere with very interesting input sessions, provided detailed guidance and support with the lesson planning, demonstrated delivery of high-quality lessons & gave very personalised feedback."
"The course was flexible enough to complete it in your own time and challenging to a point of allowing deep questioning and critical reflections of your own pedagogy!
I have been involved in the TESOL industry for nearly 20 years. I trained in Vancouver, Canada and spent a decade teaching English and teacher training in the Czech Republic before joining Oxford International in 2014. I am actively involved in both, the CertTESOL and DipTESOL programmes, especially in the teaching practice components. My professional interests lie in mediation skills across languages, gender in education, and the debate surrounding native-speakerism.
Kamila Dolejsi
OIDI Academic Director
I have worked for Oxford International for 18 years and done a variety of roles from Director of Studies, Course Director for the Trinity Cert TESOL, Tutor on the Trinity Diploma and ELLT examiner. I have enjoyed being in a growing company and appreciate having new opportunities because of this culture. In 2020 I helped move the Trinity Cert TESOL online. This has been lots of fun and highly successful. It makes a lot of sense in our industry nowadays to be logging in and training people all over the world including Indonesia, Burundi, Pakistan, Macau, Iran to name but a few.
Jane Stevenson
Teacher Training Course Training
I started teacher training in 2014 running the Unknown Language component and supporting all the trainees with the practical teaching on the Trinity CertTESOL. Later I contributed to delivering the input sessions with my main interest always being in Teaching Young Learners, incorporating phonology into lessons, and working with emergent language. Currently, I support the Trinity DipTESOL candidates daily, and provide guidance on the Unit 4 Teaching Practice assessment.
Lenka Karkoskova
CertTESOL and DipTESOL Trainer
I have been teaching English since 2016 and since then I have worked as an examiner, ADoS, Senior Teacher and acting DoS for our school in Brighton. I now work as a Senior Teacher and Teacher Trainer for the digital wing of the company and on the CertTESOL I observe trainees during their teaching practice sessions. I particularly love teaching low-level learners and English for Academic Purposes.
Jack Wallace
Teacher Trainer & OIDI Senior Teacher
I have been working in TEFL since 2012. In this time, I have worked consistently as an English teacher, but also have gained experience in management, speaking assessment, materials development, and teacher training. I currently work as a teacher trainer and a pre-sessional English tutor, and I am especially interested in phonology and teaching adult and teen learners.
Jack Keating
Teacher Trainer & OIDI Senior Teacher
We are regularly reviewed by independent industry regulators and accrediting bodies who comprehensively assess our schools and ensure we achieve excellence across all that we do.